New Product Release - Large Solar Inverter Cover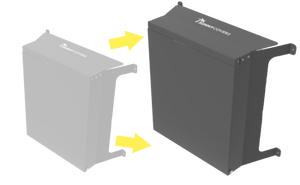 Due to popular demand we have released a new solar inverter cover!
This new cover is the bigger brother of our regular size solar inverter cover. We've added extra height width and depth, but kept the same design which has earnt many 5 star reviews from our customers. There are two colour options available - Surf Mist and Basalt.
The Large Solar Inverter Cover was designed with the Fronius Symo 10kw-20kw inverter range in mind. This same cover will also suit many other inverters of similar dimensions.
Click here to check out the product page for detailed dimensions.