Video: How to Assemble Your Solar Inverter Cover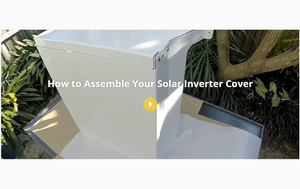 We wanted to make it super easy for you to assemble your solar inverter cover when it arrives. We estimate from our own testing that it takes around 5-7 minutes to complete.
All our covers come with written down assembly instructions as well as the bolts and screws you need to assemble and install your cover.
Check out the video we made below!
Remember to tighten all your bolts and screws. You should also consult a trade professional when it comes to mounting your inverter cover in your specific wall - all walls are different and the mounting screws we provide may not always be the best option.